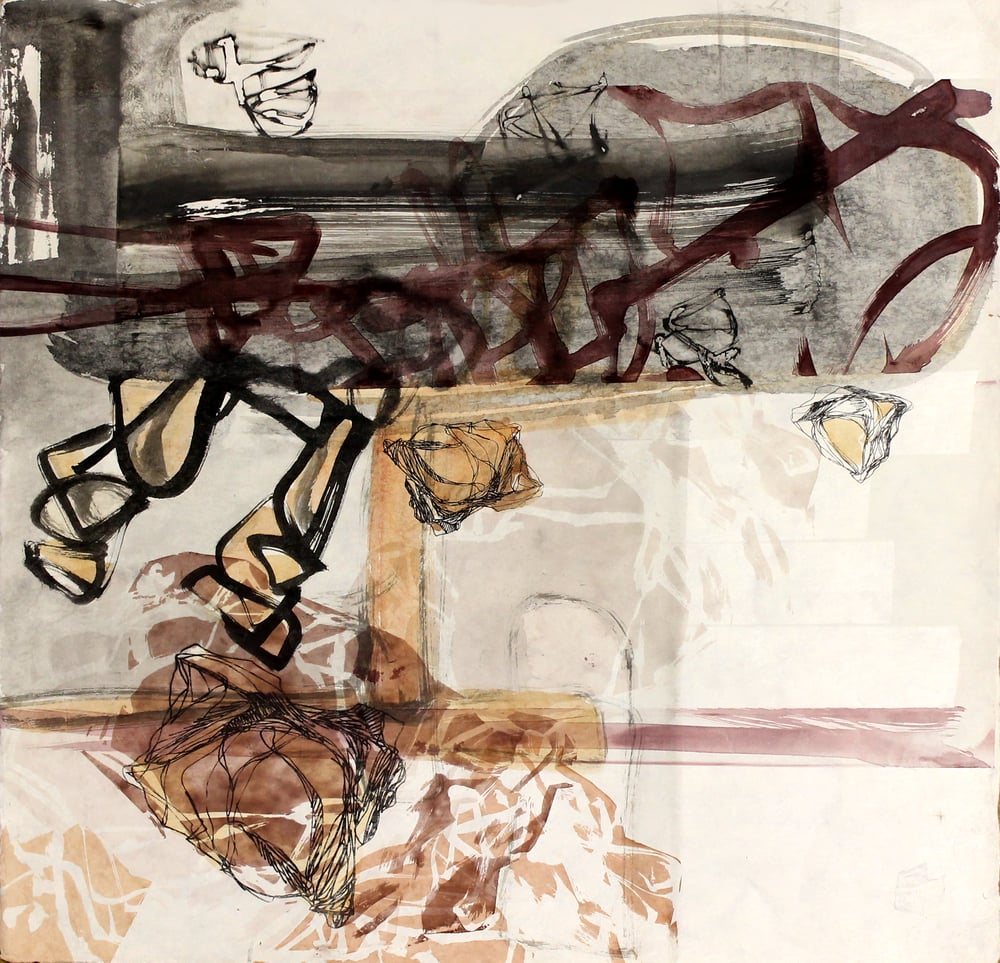 Herculaneum in Situ - Serigraphy
$

600.00
---
---
"Herculaneum in Situ," 2012. Ren Adams.
Original
23 x 22 ¼
Serigraphy monotype on thick Nacre paper.
Series: The Archaeology of Being.
Artist Statement (The Archaeology of Being Series)
The Archaeology of Being explores the nature of emergence—depicting the way being materializes from non-being (literally and metaphorically) through paint, print, and digital techniques. Drawing from philosophy, science and visual art, I attempt to unpack the point at which something takes form, in conversation with the semiotics of anthropology and Taoism. By carefully arranging visual components in layers, each piece offers a glimpse into the ethereal connection between form and the spark which initiates and combines. Through the layers themselves, I open dialogue with the nature of interconnection, analyzing the originating space where all substance takes root.
Visual elements in the show can be viewed in their entirety, yet allow the viewer to peel back individual moments, offering a virtual archaeological dig of the combination and recombination of elements. As scholar Robert Wenger says, "Archaeological excavators and visual artists are involved in a process of image formation. They not only document and replicate the appearance of things, but also make ideas, concepts, and experiences visible." Moving beyond mimetic representation, the esoteric becomes visible within a new visual vocabulary.
Free shipping within the USA and Canada. $6.00 international shipping.